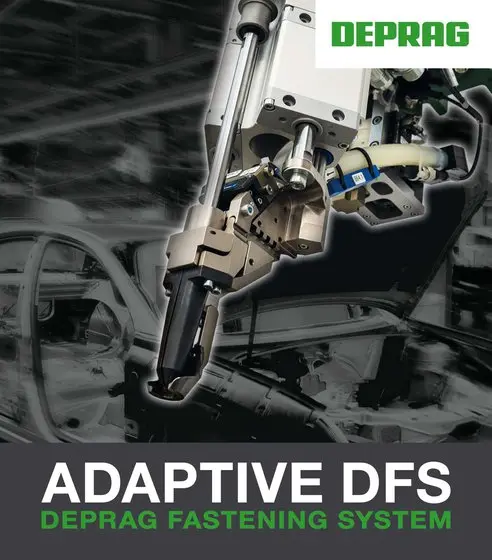 Deprag's New Adaptive Direct Fastening System is a revolution automatic flow form screwdriving.
The use of flow form screws into two non-drilled sheets requires high down force and high speed to heat and form the hole. It is a complex assembly because to achieve optimal cycle times and proper funnel and thread forming, the down force and feed speed needs adjusted during the various stages of the screw assembly so that the funnel and thread forming can be done reliably.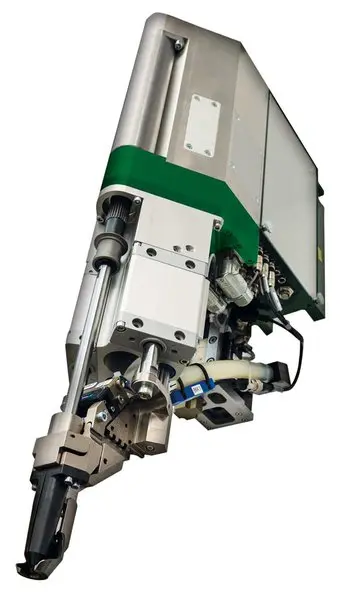 Traditional systems required numerous pre-tests to determine the timing of the piercing point. Switching parameters too early leads to improper funnel formation and longer assembly times, too late can lead to thread damage.
Deprag's Adaptive DFS is able to sense the exact piercing point as well as other key stages in the screw assembly and switches parameters accordingly assuring:
automatic adaptation to variances in the screw and part
the highest process reliability
shortest possible cycle times
optimised funnel forming
reduced set up times
a more flexible system
minimise damaged threads
Other features of the Adaptive Direct Fastening System are:
Active nosepiece jaws that hold the screw firmly until drilling has started
Adjustable down holder force
High down pressure applied directly in line with the screw
Head first screw feeding to minimise damage to the screw's tip
Fast interchange of the mouthpiece for minimal downtime
Lock stroke for underfloor applications
Max Speed: 8000rpm, freely programmable
Max torque: 15Nm, freely programmable
Feed stroke: upto 3000N, freely programmable force and distance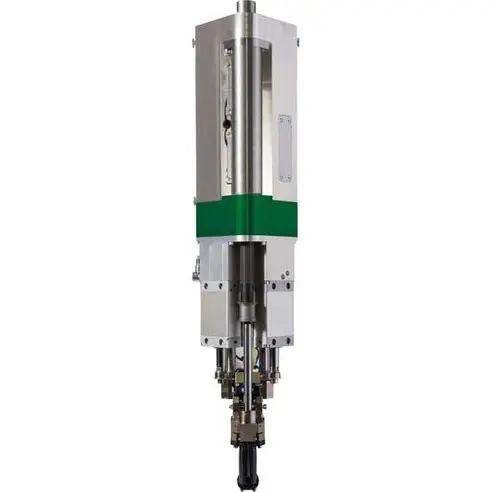 Max Downholder force: 1200N, freely adjustable
Weight: 35kg
Assembly at any angle or upside down.
Maintenance friendly
Complete with industrial PC to set parameters, control the screwdriving and to analyse trends