Pneumatic Turbine Powered Grinders
Pneumatic turbine powered motors simply mean theses are the best grinders possible for industrial use. If your factory does a lot of grinding, you are loosing money using anything else.
- Simple, because they will save you money!
Highest power available = faster material removal (time is money), and lower abrasive costs
Highest power to weight ratio = less operator fatigue
Highest efficiency = lowest air consumpion to power ratio means your energy costs will be lower
Lowest Maintenance = less down time and repair costs because there are no contact parts like vanes to wear out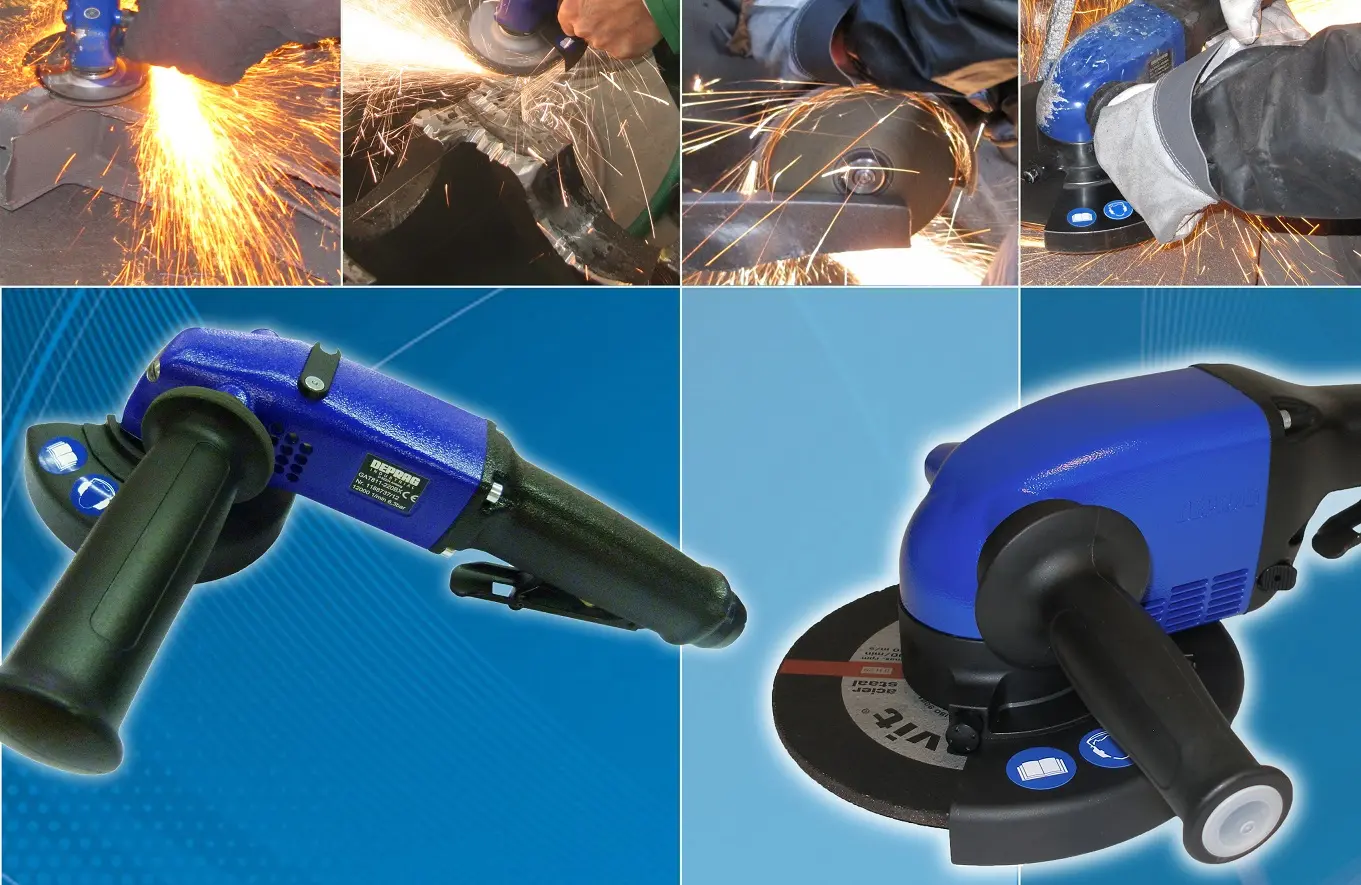 Your item has been added!
x
Please sign in
Don't have an account? Create one now