Automatic Label Dispensers, Australia
Genuine Yaesu Keikogyo Co., Ltd label dispensers imported directly from Japan. Take a label and the next one is quickly and automatically presented.
Fast and easy to set up. Reliable operation for high production environments.
High quality label presenting machines for production work, imported into Australia from Japan. Local support and spare parts availabilty.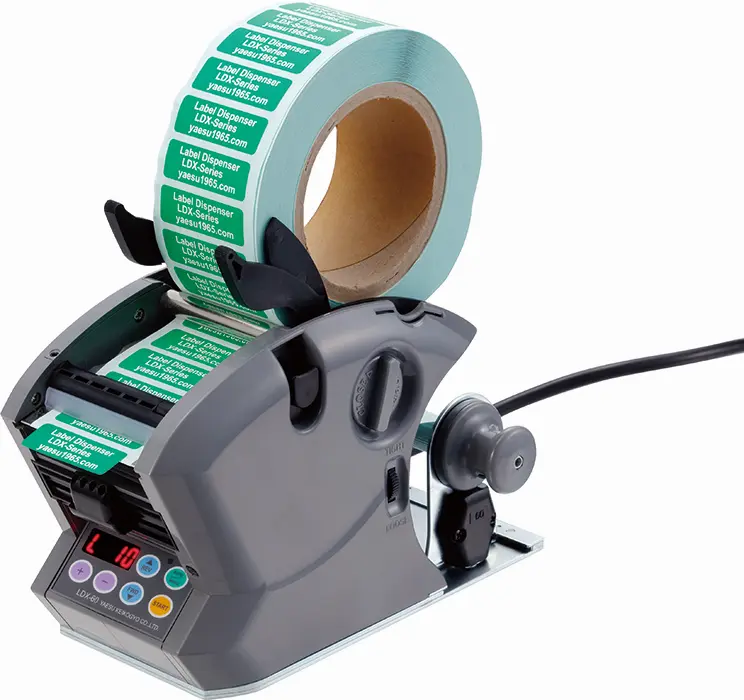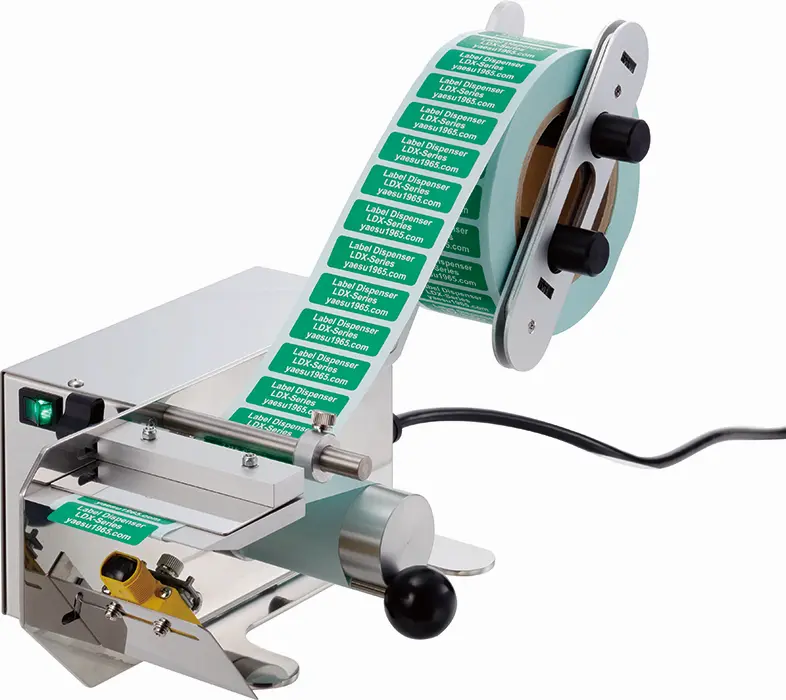 Model
Label Width (mm)
Label Length (mm)
Feed Speed (mm/s)
Max Roll Dia
Weight
Comment
LDX-60
15-60
10-999
100-200
200 mm
2.1kg

Most popular models.

Count labels, 6 speed settings, auto / manual mode.

LDX120
15-120
10-999
100-200
250 mm
3.3kg
LDX180
15-180
10-999
100-200
300 mm
4.6kg
HLD2000
10-75
5-100
125-282
180 mm
4.2kg

Fast, heavy duty! Stainless steel body

PLD3000
4-75
4-100
8.3-14
180 mm
3.1kg
Heavy duty. For tiny labels down to 4x4 mm. Stainless steel body
Your item has been added!
x
Please sign in
Don't have an account? Create one now