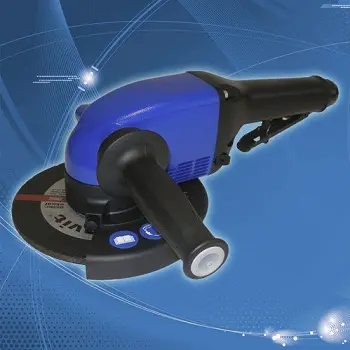 Why do we need high powered grinders?
The obvious answer is that high powered grinders will save you money.
Higher power means you can remove more material or make more cuts per year. Time is money right?
Higher power also means that your abrasives will be working at their optimal speed, meaning you get a better finish and your abrasives will last longer.
Apart from this, abrasive manufacturers are coming up with more aggressive disks for faster material removal. The problem with these new disks is that they will destroy most electric grinders and stall most air grinders because they need a high powered tool to run them. Some examples are the PFERD ALU-Master, CC-Grind disks and the Maija Frästechnik milling discs. These unique new products offer extremely fast material removal but require high powered grinders.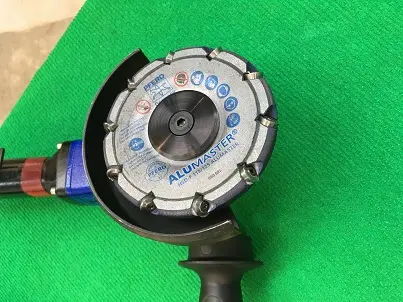 The PFERD ALUMASTER high speed discs are a unique tool that offers very fast material removal. It is ideal for use on aluminium because it does not produce hazardous or explosive dust.
It uses ten replaceable tungsten inserts to machine the aluminium rather than grind it. This also means that the tool doesn't clog up.
These discs suit 115mm or 125mm grinders with a max speed of 13,300rpm and PFERD recommend an air grinder of at least 1000watts or an electric grinder of at least 1400watts
Another new disc that requires a high powered grinder are the Maija Frästechnik milling discs. These are available for a range of materials including steel, aluminium and titanium. Maija Frästechnik tested and recommend Deprag Turbine powered grinders for use with their discs.