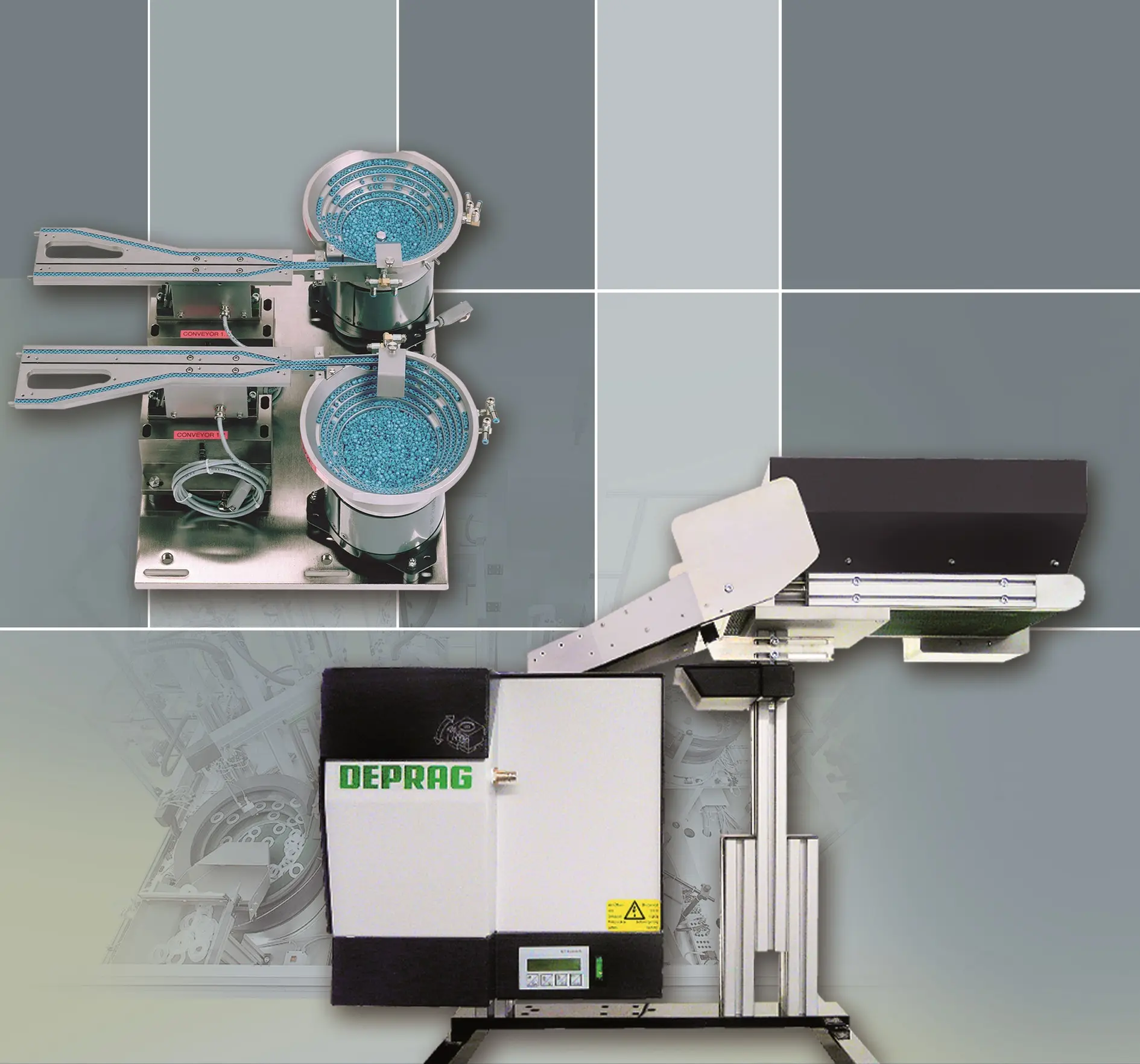 Experts in Feeding Technology
Over 40 years experience

Over 35,000 feeders manufactures

Worldwide availability

Single source

Highest quality

Industry 4.0 compliance

Technical cleanliness available

Modular design
We have the perfect solution to your feeding requirments:
Vibratory bowl feeders

Sword feeders

Linear conveyors

Pick & place devices

Tape on reel feeders
Screw presentors

Press inserting systems

Customised solutions
Worldwide Availability
Deprag have a network of exclusive partners and subsidiaries in every industrial country of the world so they are always close to their global customers. Their customers benifit from the technical knowledge of Deprag's knowledge as well as the knowledge and experience of their local representatives.
Single Source
In-house designed and manufactered
Your start to finish solution: application advice, operator training, fully developed system components, screwdrivers, feeders, controllers and process monitoring. All components are designed to be compatible with eachother and have been tried and tested over many decades.
Quality
More than 4 decades of experience in th design and manufacture of feeders. The ISO certified standards of Deprag's production facilities guarantee consistent high quality.
More than 35,000 feeders manufactured
Ready for production
All feeders are rigorously tested before delivery in a production simulation. Each feeder must pass this testing with zero failures, so you can be confident that the device will be ready for production as soon as it is delivered.
Outstanding reliability and efficiency
Fast feed rate

Complex components can be correctly orintated and reliably feed or presented

Option for multiple outlet feeding devices

Storage systems such as bulk belt driven hoppers are available to increase the feeders' capacity
Vertically integrated
Because of the high level of verticale integration, Deprag are able to make use of specially selected hardend and wear resistant materials as well as specificial coating methods to ensure the outstanding quality and reliablitiy of their products.