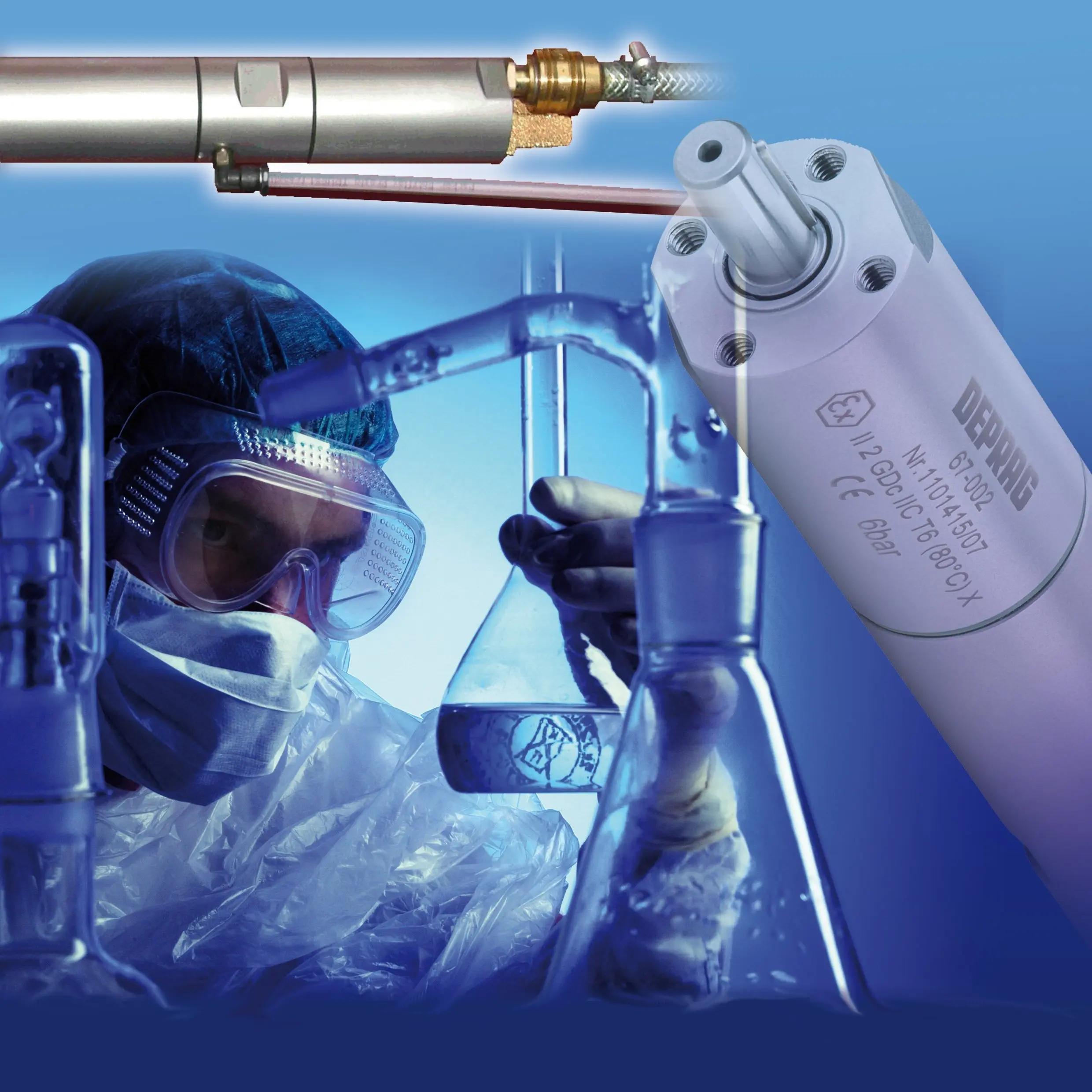 Air tools and air motors are still assumed to be safe for use in explosive environments and in underground mines, but are they really? How safe is "safe"?
The simple answer is yes, in general air tools are safe for use in hazardous areas, but not always. Many types of cutting & grinding tools are not safe no matter what type of motor they use – for example grinders. Other tools like drills, hacksaws, impact wrenches and air motors are widely considered to be safe. The issue is how safe are they really?
Depending on the cutting speed, some drills and air hacksaws are not safe for use in hazardous areas at all. Also the quality of the motor and it's components can lead to overheating of the bearings.
Some gases and dusts can explode at very low temperatures, for example carbon disulfide can ignite at 90 degC.
So what temperature does the air tool or air motor run at?
Do all air powered motors run at the same temperature?
Of course of course they don't.
ATEX approvals were introduced in the EU to certify the safety of equipment that is going to be used in hazardous areas. All tools and equipment that have ATEX approvals are marked with a code that identifies:
Which zone the equipment is safe to be used
What temperature range the tool operates
If the tool is suitable for operations where explosive gas and/or dust is present
Whether the tools is safe for underground or general industrial use
ATEX approvals clarify whether or not an air tool or air motor is safe to use in a particular hazardous area thereby avoiding assumptions about safety that can lead to serious injuries or catastrophic explosions.
Our full range of air hacksaws are ATEX approved some for underground, but most for above ground use.
Most of our air motors in the Advanced Line and Basic Line ranges are ATEX approved for use around explosive gases and dusts.
Our Undergound mining impact wrenches are also ATEX approved for use in underground coal mines.