Deprag screwdrivers mounted and ready for machine integration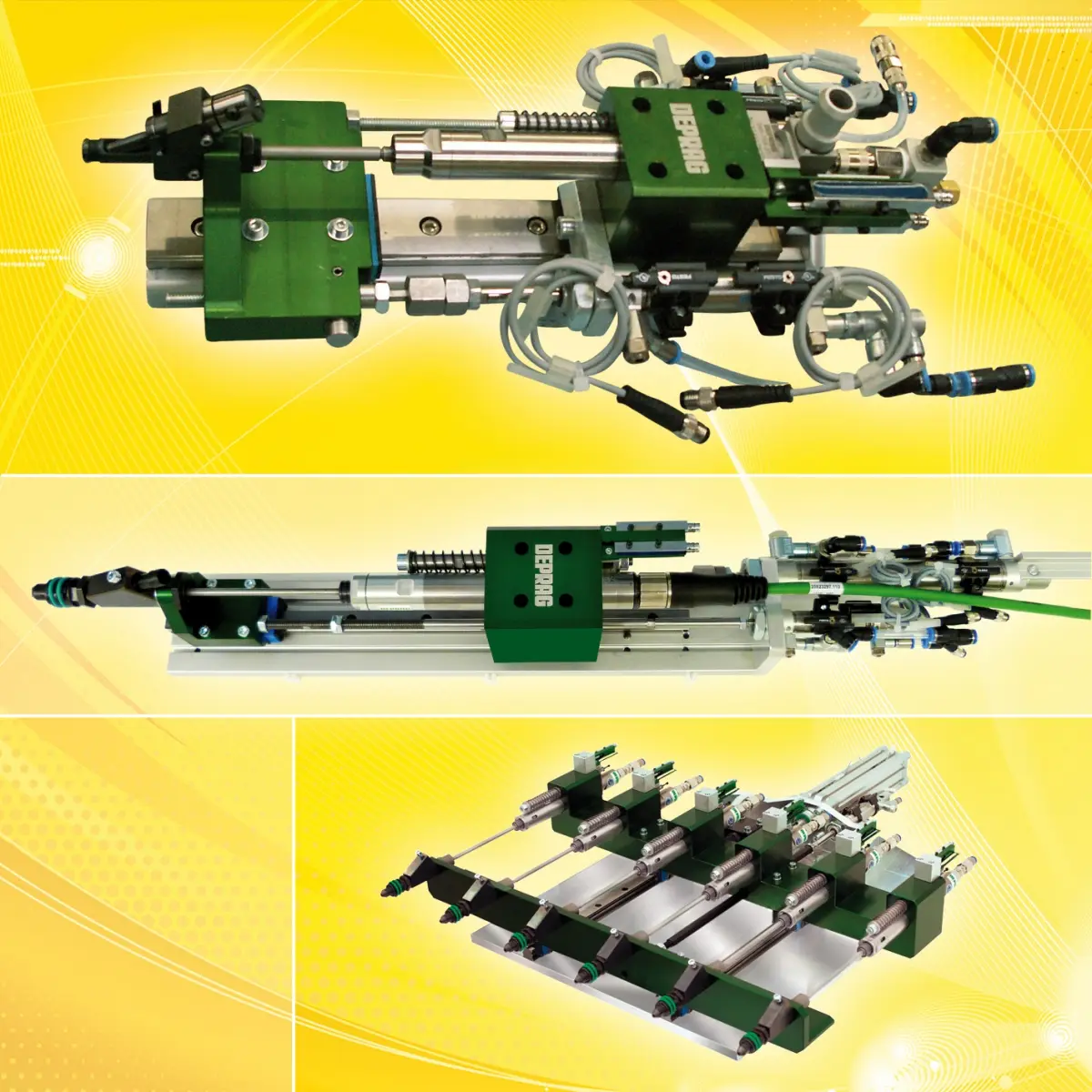 Deprag's screwdriving units are available in a wide range of configurations to suit your application. For example:
Short Execution - for confined situations
Under Table - short and with a screw lock stroke for screwing vertically upwards
Robot end of Arm
Heavy execution - for high torque and multiple spindles.
Any of Deprag's stationary screwdrivers can be supplied mounted complete with sensors, mouthpiece and nosepiece for screw feeding or vacuum pick up etc.
Your item has been added!
Wide product variety for all applications DEPRAG screwdriver function modules excel through their wide design variety. There is a solution for every application. For example, the screwdriver function modules are available for a large torque range in both single- and multi-spindle execution. Th...