Deprag High Powered Pneumatic Angle Grinders
Pneumatic powered grinders are the best grinders possible for industrial use. If your factory does a lot of grinding, you are wasting your money with anything else.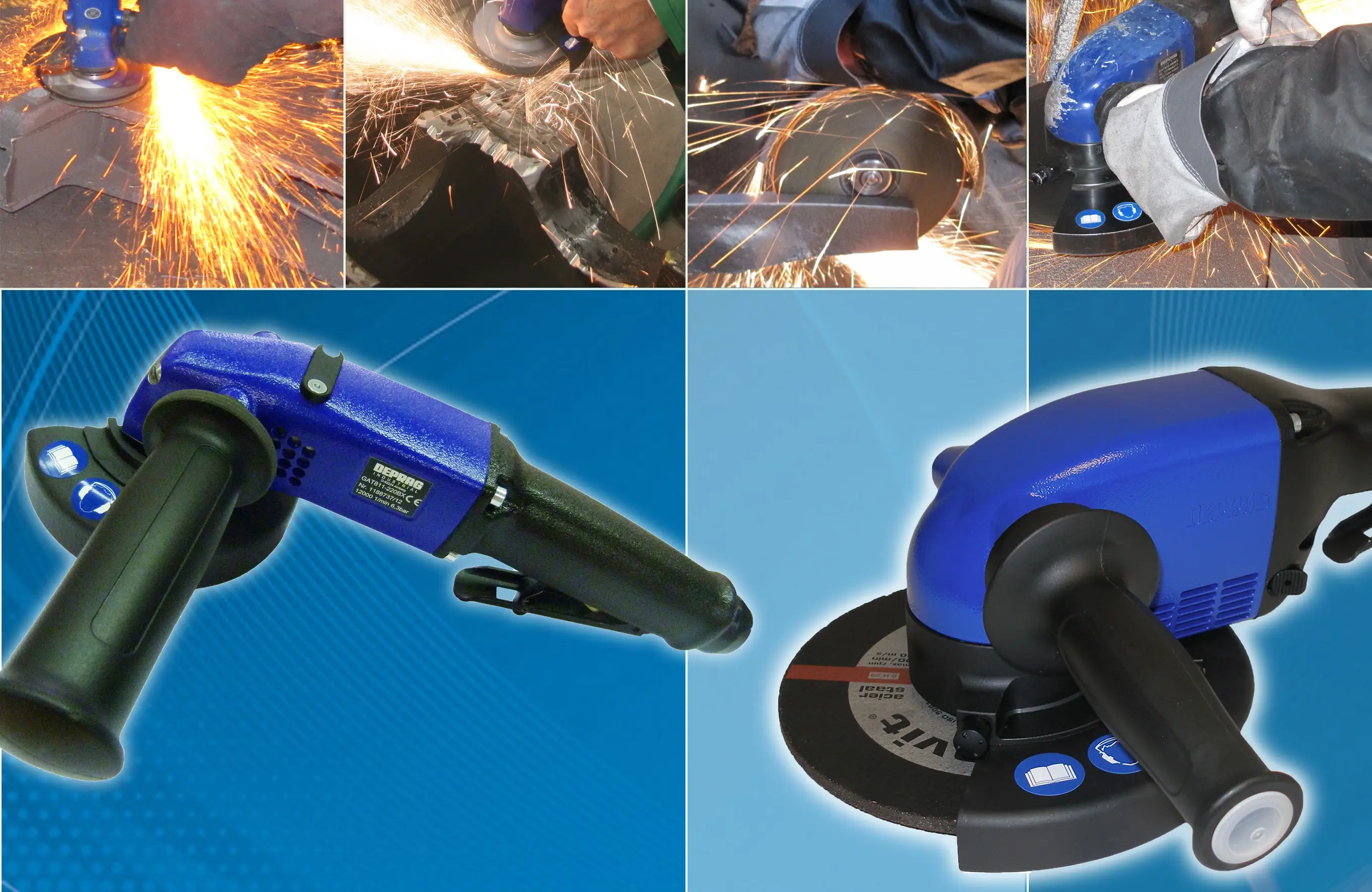 Why are air powered grinders the best solution for industrial grinding applications?
Highest power to weight ratio = less operator fatigue
Highest power available = faster material removal (time is money), and lower abrasive costs
Lowest Maintenance = less down time and repair costs because air motors cannot be overloaded, overheated and they are not affected by dust.
Deprag's grinders are renouned world wide for their ruggedness and ability to work around the clock with minimal maintenance. We believe and our customers tell us that they are the best on the market in terms of ergonomics, power to weight, repair costs and air consumption.
SELECTION GUIDE